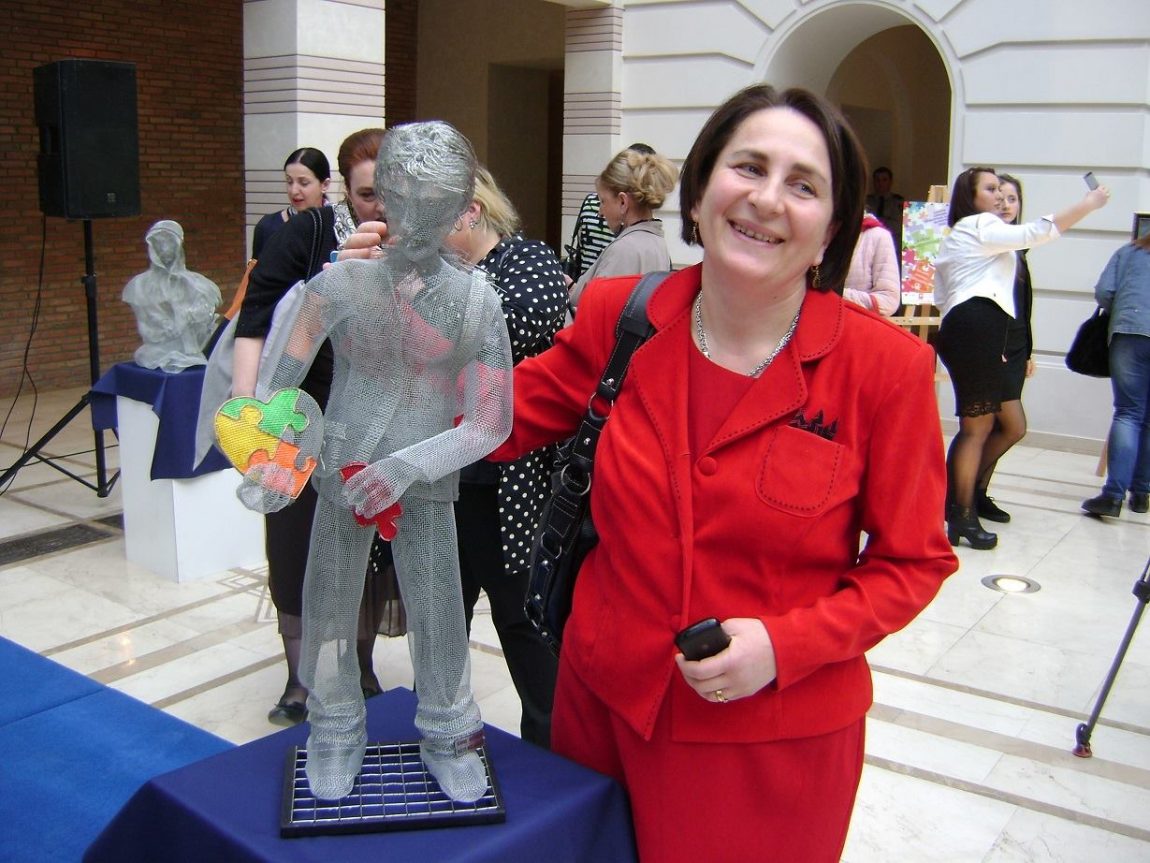 The Right Way
The Right Way
From TV program IMEDI Heroes
Director Ninia Akhvlediani (2015)
Relations with Nico is not hard, vice versa he understands everything. He has his own life, his environment and for him you are outsider, who wants to invade in his space. Some time ago autism was called the children schizophrenia; the term "Autism" first was used by psychologist Leo Kanner in 1943.
Most difficult is when he does not respond me; when trying to teach, he runs away… At those moments it is hard to enforce myself to chill out and to start everything again, until I get a result!
Nico was about 2 years and 6 months when I took him to psychologist. I noticed that he had developmental delay. First was Mrs. Tamriko Gagoshidze who made doubt about Autistic Spectrum Disorders. This was big tragedy for the family!.. We were not finally convinced that this was the case, but started to search the ways to help our child.
My husband – Merab Gogberashvili is physicist. He got Fulbright grant and obtained the possibility to visit Central California town Fresno and to take us with him. At this time Nico was 2 years and 7 months old. When we arrived, a set of medical investigations were performed. The diagnosis was finally confirmed – Autistic Spectrum Disorders. We decide to bring Nico to the Autism Center that was using ABA therapy. We saw the result after one month. Together with my son I was attended his everyday 8 hour therapy.
ABA means – Applied behavior analysis. Individual program for a kid is designed based on the analyses of desirable and undesirable behavior. ABA uses techniques to reduce inappropriate behavior and to increase wanted behavior. The therapy also can be used to teach everything. For example, autistic kid could learn that the pencil is red. We know that a pencil can be red, but he can attribute this name only to specific pencil. In other words, they often do not have generalization skills. Because of this autistic kids need intensive therapy. This therapy is most effective when started early. After 2-3 years of intensive ABA therapy of 18-30 months-old kids, development of about 50 % of them is equals to development of normal kids of same age. Late therapy leads to worse outcomes. Of course, everything is individual. There exist milder and deeper forms of autism. But in any case "treatments" of these types always gives results and lead to mend.
While leaving in Fresno I was thinking that the amount of persons with autism in Georgia is very small. When I came back I found that many families had such a child. Problem was that there was absent any therapy of autism in my country. So I decide to organize a center where parents of such kids would work with their child.
ABA therapy for kids with the autistic spectrum disorders is tedious and hard job. Because of this costs of the therapy is high everywhere and even for families with average income it is difficult to provide their kids by minimal necessary amount of hours. I understood that only parents could do the therapy selflessly. I have 3-4 meetings with parents and found that emotionally this will be very difficult for them and had started to work with students. Until now our center is free of charge and is the university-based. The Faculty of Science and Art at Ilia State University has the direction of the Applied Psychology, where we made the module "Autism". Part of the students started to use our center to study theory and practice of behavioral analyses. This approach appeared to be better than expected. Students have shown great love, delicacy and responsibility. We tried to keep the schedule and working style similar to the center in US.
We had long conversations with the director of Central California Autism Center at Fresno Prof. Amanda Addams and with the professor of this center Marianne Jackson. At last they agreed and without any honorary they were visiting Georgia to conduct summer schools. The Georgian students needed to have basic knowledge of ABA methods and these trainings have improved efficiency of our work. We hope that soon in our university we will have the specialists who will be able to bring up international level ABA therapists.
I still cannot adapt myself to the diagnosis of my son. It seems that this is the case with other parents also, we are living with the hopes that something will radically improved! We hope that at least we will be able to set our children on their feet – to choose the right way in their life and help to follow this way.
Sophio Kereselidze