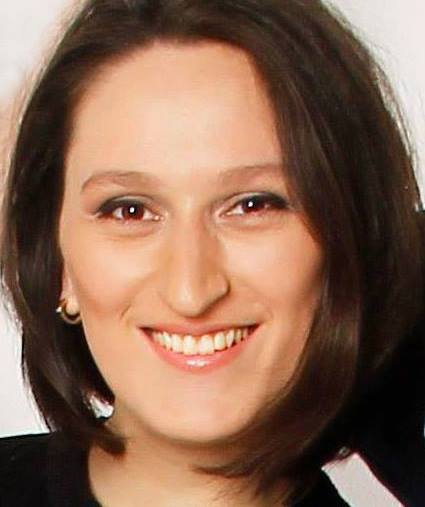 A life without autism
A life without autism
I have little time for dreaming. Just now I accidentally asked myself, what my life would be like if my older son had not had autism.
More free time I will have had? Mother of three children is saying this? Less trouble? – May be, but will have had different problems and intends. Nowadays I'm looking at problems from different point of view.
If I had not a child with autism:
I would not have know what it is ABA, occupation and sensorial therapies;
For sure will have turned dissatisfied gaze upon the parents whose children will have cried loudly or will have sprawl in a supermarket;
Probably will not have been appraising each phrase learned by a child and his behavior, will not have been glorifying when he will have set up a puzzle or named me colors of cubes. I would be thought that these things are natural since each kid by imitation of adults perceives everything himself, even not realizing them.
This is not a case! It turns out that sometimes a kid needs months to learn a word; to be able to concentrate on something, will not have distracted even for five minutes and to listen to you.
I will compare the work with an autistic kid with the learning of a foreign language – from one side there is a teacher who tries to penetrate a new world, from the other side there is a pupil who passes a difficult trials: learns new words and verbs, different culture and behavioral standards for this culture. It should be taken into account that the child does not admits as necessary these 'lessons' and relations. Why does he need words if he feels fine without them?! Why I should look in your eyes and talk to you if I can find everything myself?! However, always exists something for which a 'pupil' will agree to communicate with a 'teacher'. Just by finding of this only thing and by holding it the relation and friendship can be established.
When you have autistic kid you are approaching children with special need and their parents. You finding out that one of them is so lissome that is able to climb the last stage of the playing labyrinth, while the other can be unable even to hold a pan; some can have the communication and other physical problems. I other words some kids want to play and run with coevals but they can't do this physically; while others could run fast but have no desire to play and study together with his coevals. In such cases a learning program should be adapted to the specific needs of each child. Relations with disabled persons widens the view, you are starting to look at life from their points of view.
I realized that if not the diagnosis of Nico he will be attended a kindergarten and will not had to study 2-3 hours a day with special teachers at different locations in town; will be not tired staked in car-jams and will not have to sleep in the car; will be have less problems with sleeping at night and will let the mom to have a good sleep at noon.
For sure I will have taken him on swimming-courses (I'm doing this anyway), on football, painting, dancing, music… Although no! I will not be searching his interests trying to establish relations with him via his hobbies, he will be told me about his desires and I will be carrying out. Or vice versa, I will have relaxed, caring for the carrier, spending more time traveling, will have been lazying taking the child on different activity and entrusting these to a private kindergarten.
Nowadays I have no time for thinking and dreaming and are acting now: subscribing to one of the swimming trainer in Tbilisi, who don't afraid to deal with the disable children; looking for sensorial room and occupation therapist, bringing the child at different centers for various lessons. He accompanies me everywhere – at shops, pharmacies, official organizations or laud events, I'm warning him into advance about these accidental changes in his schedule. He had learned to be patient with new people, occurring in different situations and is not making so called 'tantrums'. He still attends kindergarten and in the future I'm not going to bring him to a "special school", as many are requesting it – "such children have to learn separately". A disabled pupil is learning the rules of behavior and relationships from his classmates. Yes, the relationship – this vital thing – what, for example, cannot establish three autistic kids occurred in one, even 'resource' room. From the other hand, a ordinal pupil is learning how to communicate with slightly different from him persons, becomes more caring and tolerant.
Currently all around the world one out of 68 children has autism, and before scientist will found out its genesis and the reasons of this alarming statistics, everyone should understand this problem and somehow try to learn how to live with autism
Maia Kudava
Source: http://mastsavlebeli.ge/?p=9485