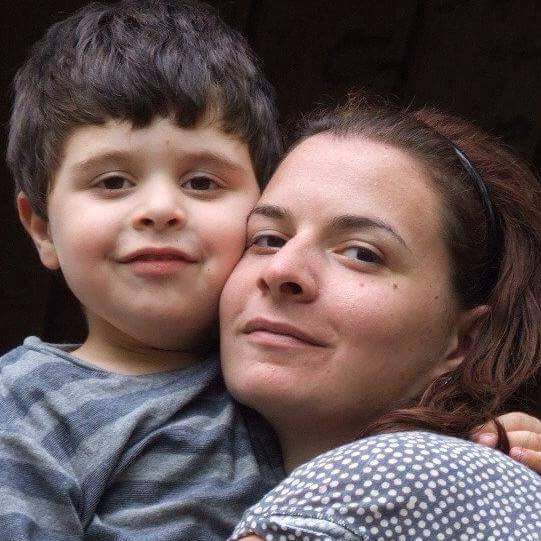 Open letter to society by a mom of a child with autism
Open letter to society by a mom of a child with autism
The see-saw for children driving invalid carriages which was installed in Didube Square has disappeared! It was taken away by local inhabitants due to reason that 'such' kids must not play in that square! One of the doors of Centre of Free Pedagogic, the learning & rehabilitation place for children with disabilities on Borjomi street in Tbilisi, which connects the center with Agmashenebeli Avenue and was easy way to enter in, was welded by neighbors to prevent their kids to see 'such' children!
This article is response on the letter of Mrs. Anna about aggression of 'autistic' kids against their classmates that they throwing benches and breaking noses of their classmates, as if this is not the case for children considered as 'normal'.
I want to note that currently in Georgia there is the problem (unfortunately) with the hyper diagnostics of autism. Society is in confusion, since suffers from a developmental, mental, learning, hyperactivity, concentration, behavioral or sleeping handicap are specified as autism. They are hearing the word 'autism', but often nobody explains them what this diagnosis means! People, representing majority of society, judging our children's behavior, do not realize that due to unknown reason currently one out of 88 kids was born with autism. So nobody is insured from birth of a child with this diagnosis in the family. Yes the kid will be born, since this is not an acquired diagnosis; children already are are being born with autism. An infant is developing normally and at the age of 18-20 months, when every mother is expecting that her child will call her mom, the moment never comes! The child avoids eye contact, is not responding to his name and is closing off. What you will feel when you expect that child will look at your eyes with love and will repeat all your actions? Will you be confused? Will you call upon an expert? Will you search on the internet? Will you ask to someone?
I passed all above steps and got the diagnosis – Autism Spectrum Disorders and accepted my child as he is: very worm, noble, emotional, affectionate, very clever, very fine and frisky. Now he attends the first class of public school, is loved very much by his classmates and teachers.
He never has interrupted a lesson, he doesn't annoy anyone and he's not throwing benches, not breaking noses of his classmates!
I do not convict the people who don't know what autism is and have no idea what it's like to live with this diagnosis in our country. That's why I don't blame; it is not their fault that they are not informed, because in the past nobody was going to get 'such' children outside. Neither the state nor surrounding people had been carrying on them. They have been locked in houses, even were abandoned by their mothers and fathers to orphanages, because it was a shame to have 'such' child! I cannot understand why it is a shame to have a little angel, who gradually makes me feeling how important my existence is for his life and I cannot realize why do we may want to take of a see-saw and lose their childhood? Why we have to nail a door? – To destroy their future? Why do we have to call them ill-bread and sick? – to bitter them? Why? Just for a moment try to place yourself on their and their families position. I'm sure that in this case you will never nail doors to us and will strafe us, only because that we are 'existing' and are not standout, just we need more attention, cordiality and care!
Ani Danelia
source: http://www.mshoblebi.ge/fsiqologia/aqtualuri/2618-autizmis-mqone-bavshvis-dedis-ghia-tserili-sazogadoebas.html