Ernst & Young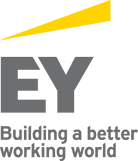 Audit company Ernst & Young is the global leader for its area of activities and operates in many countries all over the world. Charitable activities constitute the significant part of company's operations.
Collaboration of Autism Research and Support Foundation with Ernst & Young has started 2 years ago, and via the charitable events implemented under support of the company, we have already managed to achieve the tangible results.
Engagement of international organizations of such a scale in overcoming the issues faced by individuals suffering from ASD gives us hope that, in future, the public will become more open and better prepared for not only persons with ASD but also for disabled persons in general.
Collaboration of the Foundation with Ernst & Young is ongoing and we believe, that with our joint endeavors the basis for many new benefactions will be generated.